Jika anda menemui error message:
Connection refused. Check that the hostname and port are correct and that the postmaster is accepting TCP/IP connections.Exception: java.net.ConnectException: Connection refused: connect
Error 1053: The service did not respond to the start
1. Error Message

2. Jalankan Windows Service Manager dari control panel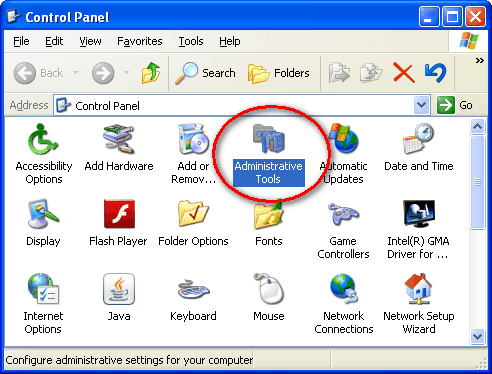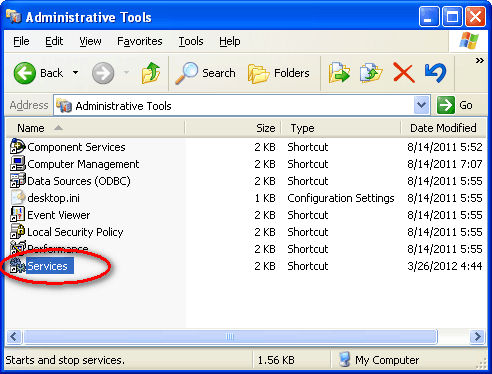 Temukan service dengan nama Postgresql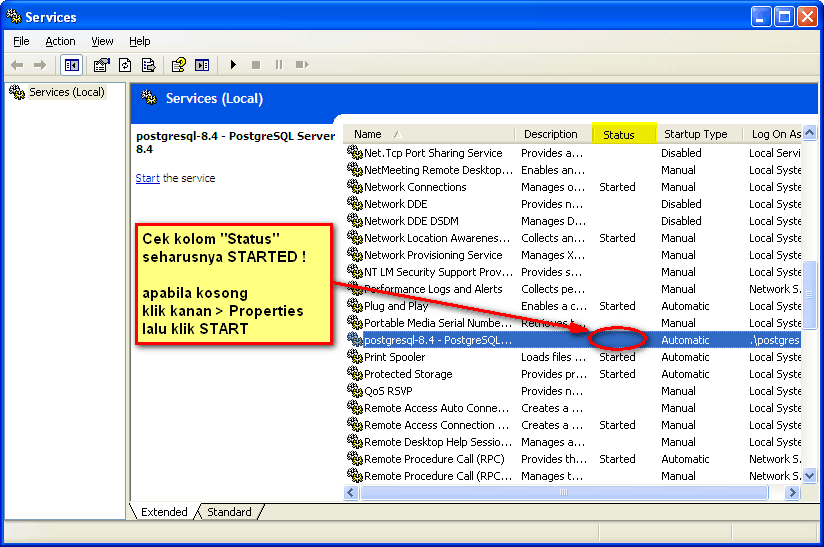 3. Coba Start / Restart service tersebut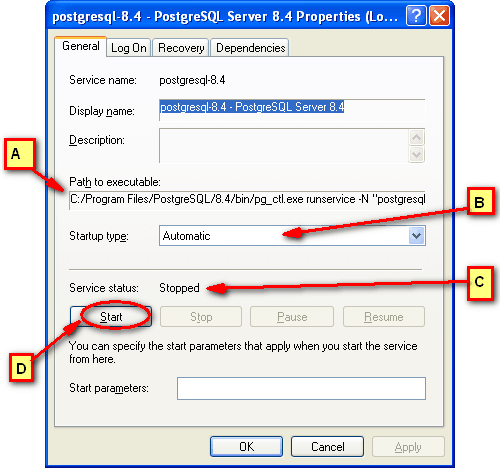 4. Sample Error Message


5. Jalankan pada command prompt
copy paste text pada poin.A pada gambar no.3
"C:/Program Files/PostgreSQL/8.4/bin/pg_ctl.exe" runservice -N "postgresql-8.4" -D "C:/Program Files/PostgreSQL/8.4/data" -w
lalu tekan enter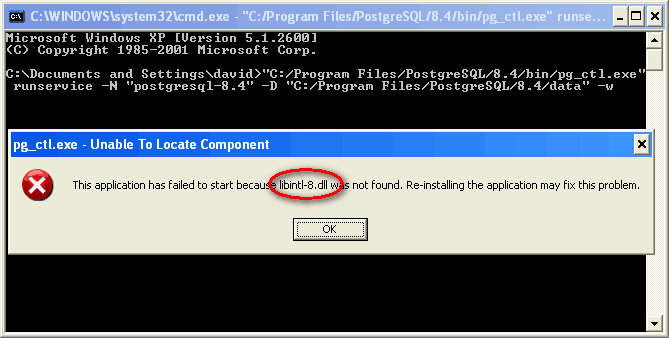 lalu perhatikan dan catat error messagenya
Jika pesan errornya berbeda, maka silahkan cek panduan berikut: Error Connection Refused / Koneksi Gagal
6. Replace missing corrupt file
a. Download bin & lib postgresql 8.4Perhatian, cek dulu versi Postgresql yang anda gunakan, versi dan jenis 32 bit atau 64 bit nyauntuk postgresql 8.4 32bit anda bisa download backup file bin & lib nya disini pgsql_8.4_bin_lib
b. Replace folder bin & lib pada c:\programfiles\postgresql\8.x\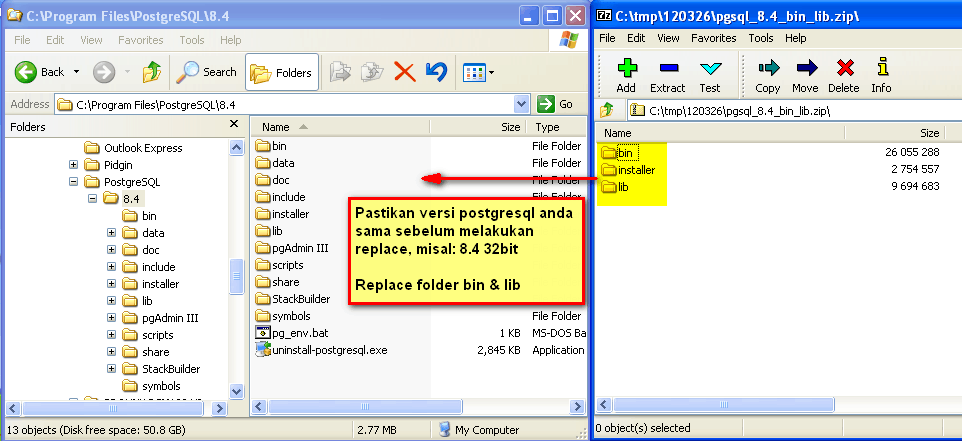 6. Coba restart ulang service postgresql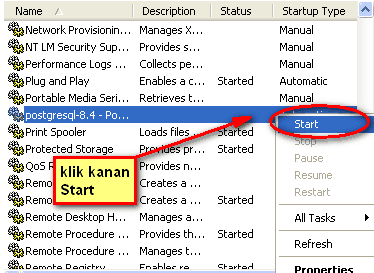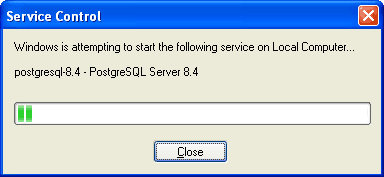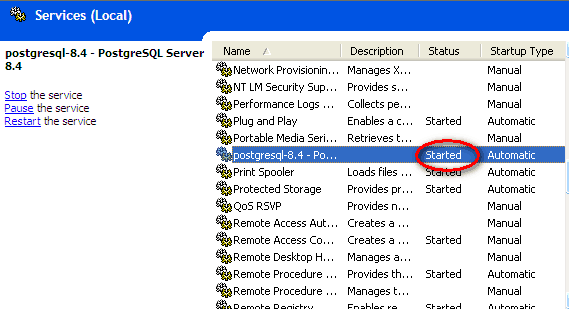 Jika masih ada kendala, bisa laporkan kendala yang sedang dialami ke email: [email protected] dengan menyertakan screenshot atau foto keterangan errornya.